The glass containers industry continues to break records. After the impressive results obtained in 2021, the sector has not stopped its progress: production has increased by 3% in both tonnes and units in the first half of 2022, compared to the same period of the previous year.
The numbers behind the success
Considering the total sales of glass containers, the calculated increase was instead equal to 8% in tons and 8.5% in units. This is the highest growth rate recorded since the first half of 2016. In particular, the data collected by FEVE (the European Container Glass Federation) reveal a difference in assets of 1.5 million tons (+ 14.2%) and 5.3 billion units (+13.0%) in the total sale of glass for containers in the comparison between the first half of 2022 and the first half of 2016.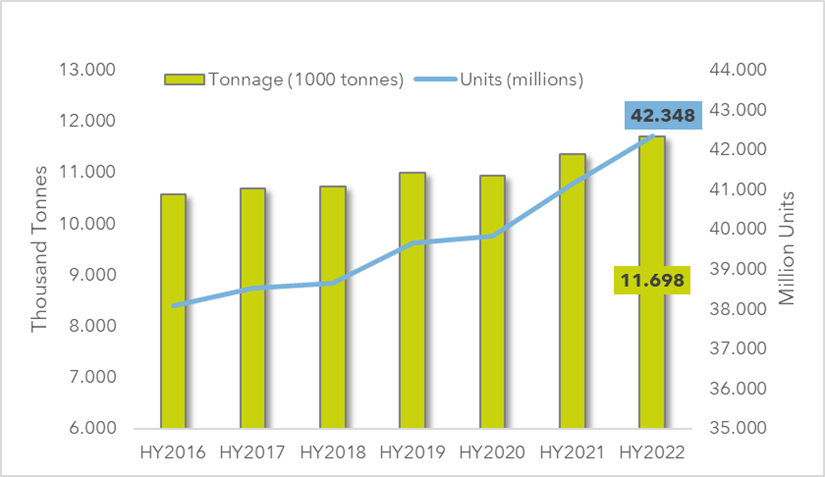 The growing confidence of European consumers in glass containers is fully repaid by an industry capable of supporting an unprecedented increase in market demand and investing in its production potential, despite the dramatic impact of energy price increases on companies in the sector.
An increase, it must be said, which draws sustenance from the recovery of the food, pharmaceutical, and cosmetic sectors, which are fundamental for the European and Italian economies.
Source: feve.org
Stay up to date on the latest news from the B2B world, follow us on LinkedIn!