The Russian invasion of Ukraine started about two and a half months ago and, since then, is increasingly affecting the stability of the economies all over the world. And, in this context, the Indian economy is no exception.
Since February 20th, India has adopted a neutral position, resulting from its historic strategic partnership with Russia. The alliance, which was formed during the Cold War, has made Russia a central part of the nation-building process since its origins.
Yet, this historic coalition didn't protect the country from the severe consequences of the Ukrainian situation.
The economic consequences of the crisis
The crisis between Russia and Ukraine has fueled global trade uncertainty and will have an impact on oil and other commodities.
Undoubtedly, the major consequences for the country's economy concern the supply disruption caused by the Western sanctions. This will result in a sharp rise in inflation, and will lead to a wider current account deficit.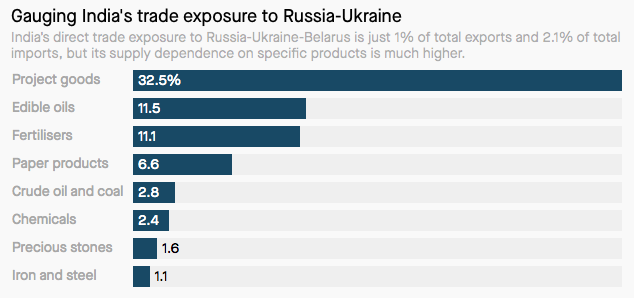 The nation's crude oil trade covers only 1% of imports from Russia, but the global price increase (43% since the beginning of February) can affect the Indian economy.
This situation influences the consumption habits. In fact, consumers in Asia's third-largest economy are feeling the after-effect as the Indian companies try to battle the hikes in the prices of diesel and petrol. Additionally, Indian companies increased prices for milk, instant noodles, chicken and other key products by approximately 5-20%.
Inflationary concerns
India relies on imports to supply 85% of its crude oil needs. The surge in international oil prices, which will hit its highest level in 14 years, will now put more pressure on prices.
The impact on India's economy will be primarily affected by cost-driven inflation which will weigh on all social stakeholders – families, businesses, and government.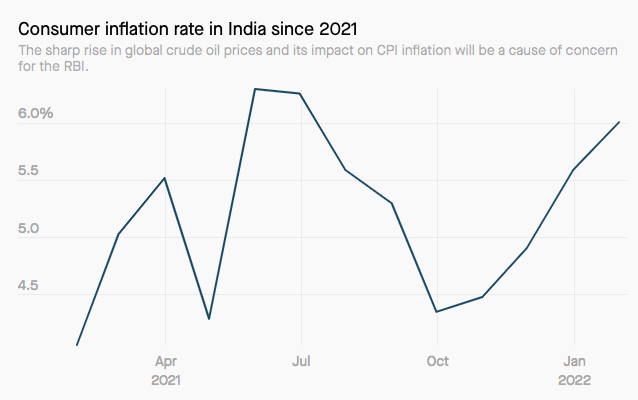 This has increased the risks of higher import bills and, in turn, an expansion of India's current account deficit (CAD). According to a report, the CAD was up to 1.7% last year, and in the financial year 2023, is expected to widen to 2.6% of the GDP.
Source: qz.com
Stay up to date on the latest news from the B2B world, follow us on LinedIn!