The industrial robot, a tool now known by all, in use in almost all companies and with almost unlimited uses.
To make sure we really know what it is, let's see the correct definition, its history, applications and its current market.
Industrial robots: definition
A robot for industry is a type of robot that is used to make the production process faster, more precise, more efficient.
It can be defined as a manipulator that can be programmed and reprogrammed, so as to work autonomously on three or more axes, in order to achieve true industrial automation.
In general, the industrial robot differs from robots aimed at other applications as it tends to take the shape of a human arm (robotic arms), which moves precisely by imitating their movements; this is because they are generally used in jobs with a high risk for humans, or extremely tiring.
Origins and history of the industrial robot
The term robot derives from the word Robota, used in Slavic languages: they are workers created by man to serve him. The term was first used in 1921 in a play.
In 1954 the first programmable industrial robot, Unimate, was invented, capable of manipulating objects by means of a hydraulic drive.
General Motors was the first to bet on this product, installing it in 1961 in New jersey.
It will then be in the 1970s that robotics companies will begin to develop, giving rise to increasingly complex industrial robots capable of lifting ever greater weights. The continuous development, the innovations and the study, arrive, at the end of the 90s, to create a synchronization system of 4 robots at the same time.
To date, robotic arm solutions, cobots and much more have evolved widely. So let's now see their role in practice.
What is the role of industrial robotics?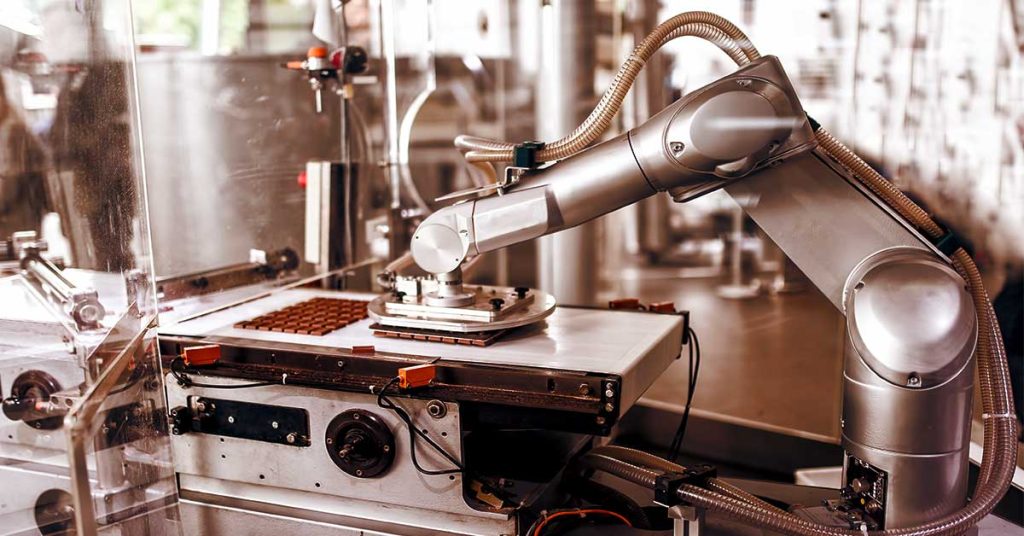 Since industrial robots are extremely versatile and can adapt to different processes, different categories of robots have developed, including robots for:
– assembly
– welding and painting
– support to the operator
The robots, depending on the role they play in the company, are divided into several levels depending on the type of work to be carried out and their autonomy:
– First level, that is those industrial robots designed to carry out a single type of processing with extreme speed and precision.
– Second level, these are mainly robotic arms that work with greater flexibility as they adapt to varying conditions. To succeed, they are generally equipped with integrated sensors and vision systems, but they always act according to a given schedule.
– Third level robots, that is, those robots that really manage to make decisions autonomously thanks to Machine Learning and Artificial Intelligence systems.
Applications of industrial robots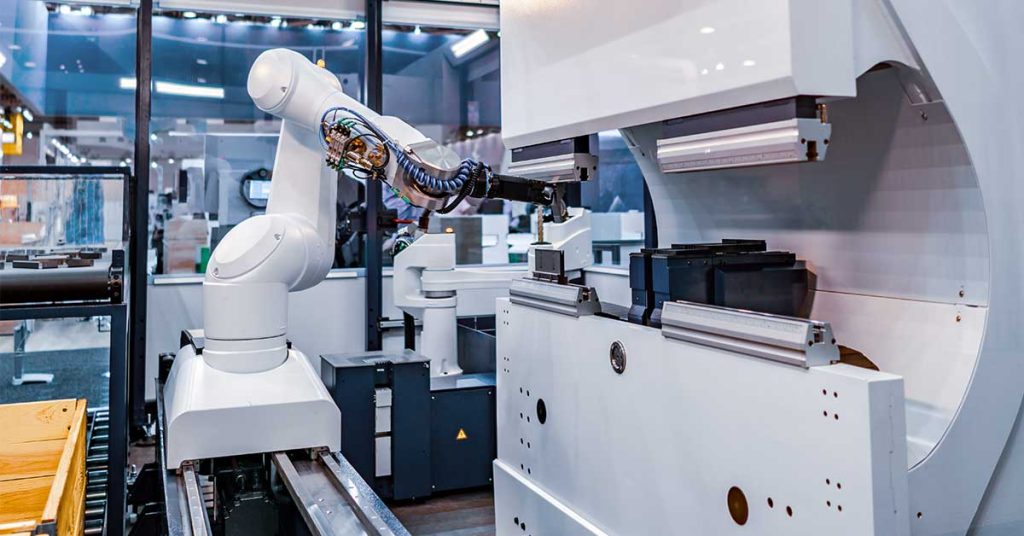 The application of robots extends to almost every sector, in particular:
Heavy industry
Automotive
Aerospace
Power
Food & Beverage
Packaging
Logistics
Research and Development
Presses and welding
Raw materials (paper, wood, glass…)

Robots have become fundamental especially in the assembly phases, where they are able to carry out very complex operations with greater speed and precision.
The robotics industry is evolving together with the new needs that each industrial sector manifests with innovative solutions that adapt better to specific business cases, rather than impose themselves.