Mechatronics, a discipline born in recent years, serves to increase production efficiency.
First of all, what is mechatronics?
Mechatronics arises from the need for uniformity and defined knowledge of different areas, which are combined between motion control systems, simulation, up to prototyping to improve mechanical systems. In particular, he mainly deals with Motion Control in order to make the machines as autonomous as possible.
As an interdisciplinary branch of technology, mechatronics allows the integration of purely mechanical systems with electronic components and wants to create and improve automatic control systems, through the use of development software and electronic control units; not surprisingly, its name comes from the combination of the words mechanical and electronic.
When was mechatronics born, and what was its goal?
This discipline has very recent origins, the name was in fact invented in the 70s in Japan, at Yaskawa Electric Corporation, a company specializing in electric motors and drives for industrial automation.
The goal of mechatronics is to simplify (if not replace) human work and increase the production efficiency of companies. Its main fields of application are robotics, industrial automation and biomechatronics.
You may also be interested in: Flexible Automation
How does this branch of engineering develop? What does a mechatronic engineer do?
Mechatronic engineering derives from a fusion of mechanics, electronics and information technology and is often also referred to as automation engineering.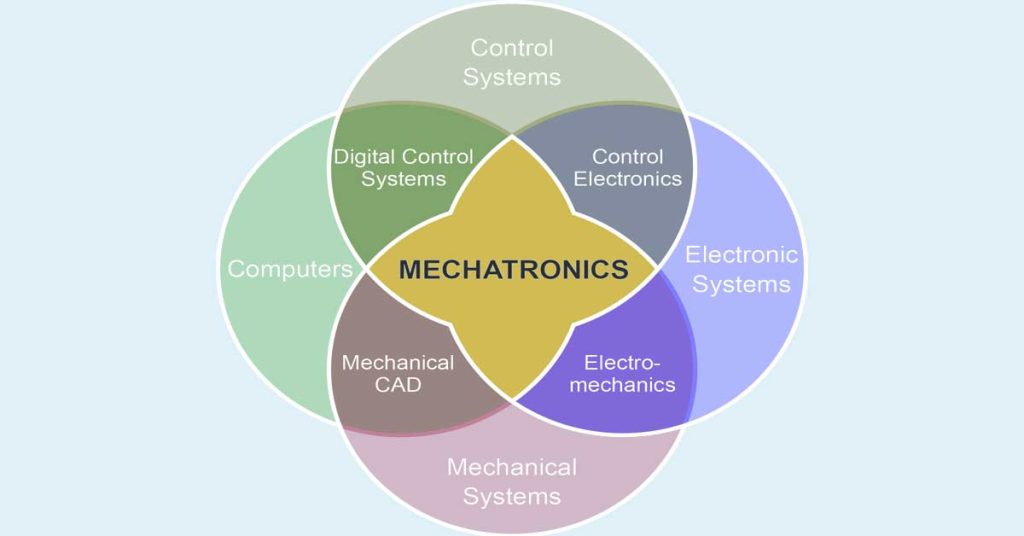 The study of mechatronics, thanks to the most advanced technologies, allows you to create greater safety, new opportunities in the perspective of Industry 4.0, an improvement in working conditions and a review of internal processes. Mechatronic technologies are increasingly in demand by the market, thanks to the extreme versatility of their field of application; furthermore, the tendency to integrate mechanical and electronic systems into a single product governed by a control system is spreading.
The mechatronic engineer generally works within companies that manufacture components and solutions for manufacturers of automatic machines with the aim of limiting human intervention.
The figure is still poorly defined: it is in fact a complex role, where the mechatronics expert is able to relate the electronic, mechanical and computer systems; therefore, one of the most evident fields of application of these studies is robotics.
Do not miss any info about mechatronics. Find us on LinkedIn!