Sauermann, a company boasting over four and a half decades of experience in the design, manufacturing, and promotion of products and services catering to the HVAC-R, continues to push the boundaries of innovation while expanding its array of professional measuring tools.
Introducing the Si-VH3 thermo-anemometer: a symbol of excellence
The most recent addition to their array of precision instruments is the Si-VH3 Thermo-anemometer, a state-of-the-art device meticulously crafted for HVAC-R experts who demand the utmost precision and ease in their measurement tasks.
This instrument incorporates highly sensitive hot-wire technology, offering an alternative and exceptionally dependable method for gauging airflow. Its remarkable capacity to precisely ascertain airflow rates and velocities within ventilation ducts renders it an indispensable tool for industry professionals.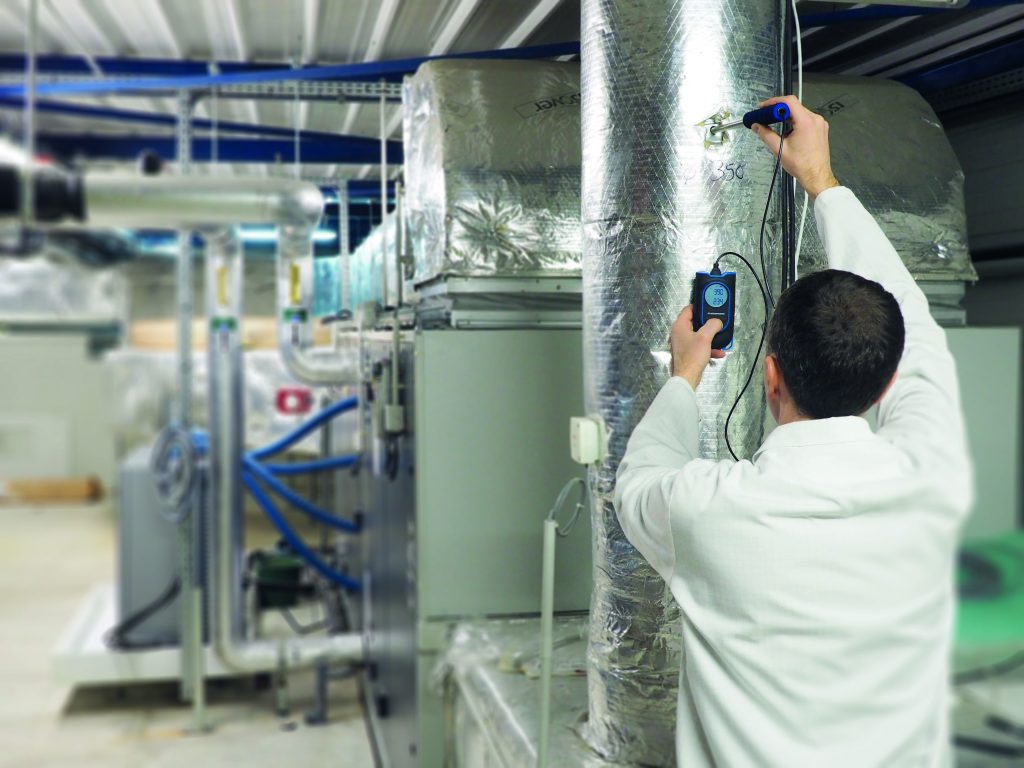 However, the Si-VH3 doesn't stop there. It also possesses the capability to conduct air leakage assessments, detecting even the most minuscule leaks and pinpointing thermal insulation deficiencies through integrated temperature readings.
Technical specifications
Enhancing the Si-VH3's versatility is its seamless wireless connectivity with the in-house-developed Si-HVACR Measurement App. This application delivers advanced functionalities, including the ability to dispatch measurement reports via email in multiple formats, such as PDF, XML, or CSV.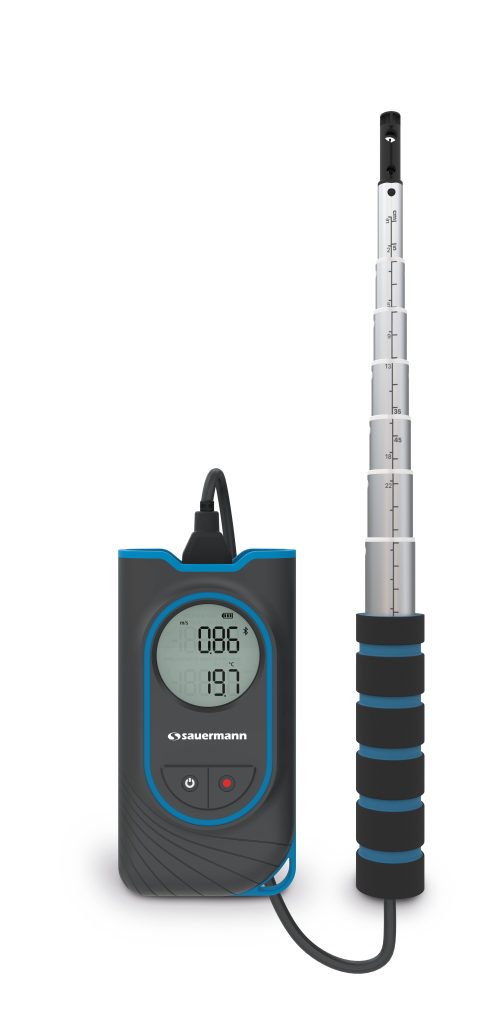 Furthermore, the magnetic support affixed to the rear of the instrument empowers professionals to take measurements with unparalleled freedom of movement, ensuring unparalleled convenience during fieldwork.
Another distinctive attribute of the Si-VH3 is its telescopic remote probe, extendable from 18 to 82 cm, including the handle's length. This feature facilitates access to even the highest ducts, while the markings on the probe enable precise control of insertion depth into the ducts, guaranteeing flawless measurements in any scenario.
The Si-VH3 now joins an exhaustive range of top-tier HVAC-R instruments offered by Sauermann. This comprehensive assortment includes instruments designed for temperature, humidity, pressure, air velocity, air flow, and even gas leak detection. With Sauermann, HVAC-R professionals can place their trust in the quality and precision of their measurements.
By introducing the Si-VH3 Thermo-Anemometer, Sauermann once again underscores its unwavering commitment to providing top-quality measuring instruments for HVAC-R professionals, ensuring the accuracy and convenience essential for them to excel in their roles efficiently and effectively.
Visit the Sauermann website to find out more!