Sauermann Italia srl s.u. has developed four portable tools for monitoring indoor air quality, offering professional solutions suitable for all technical needs. These devices include: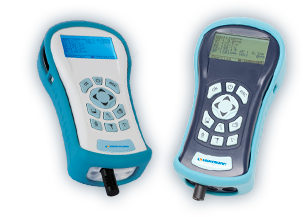 Si-AQ Comfort: A portable device for measuring CO2, CO, temperature, and relative humidity IAQ;
Si-AQ VOC: An expandable portable device for detecting volatile organic compounds (VOCs) and harmful gasses;
Si-AQ Expert: A portable device equipped with up to 7 sensors for testing indoor air quality in warehouses, offices, and other industrial environments;
Si-AQ Pro: A portable device for testing air quality in homes, offices, and other light industrial environments;
The tools offer indoor air quality (IAQ) professionals the ability to customize their IAQ monitoring systems to meet their specific needs.
To detect only the harmful gas (CO2) with a single measurement, the indoor air quality monitoring system must be configured; the tool counts up to seven gas sensors and comes with Si-AQ PCSoft software.
The Si-AQ PCSoft software allows continuous recording of real-time data for viewing graphs and statistics (maximum, minimum, average) related to all indoor air quality parameters. Additionally, it is possible to set alarms for each parameter and record the time when the alarm level was exceeded. The software also offers multiple options for saving and printing collected data. Wireless communication is possible via Bluetooth®.
The application sectors of monitoring systems
Sauermann's IAQ monitoring tools are useful in a wide range of industrial sectors and provide the necessary data to carry out related activities, including:
Hygiene industry;
Environmental health and safety (EH&S);
Indoor air quality specialists;
Universities and research laboratories;
Incubators;
Monitoring of volatile organic compounds (VOCs);
Medical and hospital facilities;
Mines/confined spaces;
Warehouse safety optimization: emissions and air quality issues;
Greenhouses;
Inspections/architecture/development;
Construction;
Energy redevelopment;
Harmful emissions;
General monitoring of indoor air quality;
Sauermann and the Customer Service Portal
For any repairs, calibrations, or requests, simply access the Customer Service portal.
In addition to our range of measurement tools, Sauermann Italia srl s.u. has a wide range of services through a team of over 40 professionals, including calibrations and calibrations, after-sales assistance, hotlines, on-site assistance, and training.
The extensive team of experts provides support during project development and adapts to the specific needs of the customer, thanks to our ultra-forty-year experience and sophisticated laboratory equipment.
Visit the website to learn more!