Located in the heart of Belgium, this province with a population of around 410,000 spread over 27 municipalities faces a complex wastewater management challenge. This predominantly rural area relies on the expertise of InBW (Intercommunale du Brabant Wallon) to manage the 36 wastewater treatment plants scattered across the territory. For VEGA, managing these plants is a challenge. 
They are located at considerable distances from each other, which poses a significant logistical challenge. In addition, the operating environment of a wastewater treatment plant presents additional difficulties, including vibration, condensation, dust, dirt, sludge, biogas, and difficult-to-access measurement points.
But what are the requirements for sensors used in these complex conditions?
Of course, the requirements depend on the context in which the level and pressure sensors are used. However, regardless of whether they are used in open channels, grates or tanks, it is essential that these instruments are accurate, easy to use, durable and capable of long-term operation, possibly without maintenance.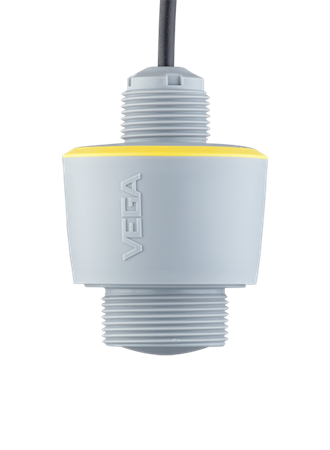 VEGAPULS C 21 has proven to be a valuable ally in applications requiring a high degree of protection. This compact radar sensor provides accurate results and is not influenced by variables such as temperature fluctuations, adverse weather conditions such as rain, fog or wind, or possible contamination. Radar technology differs from ultrasonic measurement by the excellent signal focusing of VEGAPULS C 21, which enables higher measurement accuracy by isolating the actual signal from interferences.
Another advantage of VEGAPULS C 21, in addition to other sensors of the same series, is the integrated cable output and the IP66/IP68 degree of protection. This feature allows direct connection to a PLC control system, for example, which further simplifies the integration of the sensors into the operating environment of wastewater treatment plants.
In the complex challenge of wastewater disposal in this Belgian province, the use of VEGAPULS C 21 provides a reliable and accurate solution for level and pressure measurement in challenging environments, contributing to the proper operation of wastewater processes and the maintenance of environmental hygiene.
Where is VEGAPULS C 21 used?
The radar sensor provides a reliable overview of the levels at various points in the sewage treatment plant. 
Several screens act as filters and retain solids in the wastewater. The coarse screen retains solids with a diameter of more than 25 millimeters, while the finer screen retains smaller particles.
Visit the VEGA website to learn more!