Cap It is a great little story of excellence born in Lombardy in 1996, in a basement.
A reality that, thanks to Pietro Cappelletti, its founder, and his family, embodies all the Italian genius and spirit of initiative. CAP IT was born with the intention of presenting itself on the market as a new reality in the production of thermocouple and resistance thermometer temperature sensors.
Forty years of experience in industrial automation have been put to good use with the aim of presenting products of the highest quality, reliable, efficient and customized to the point that even today they can be called "unique". It is no coincidence that the name of the company, CAP IT, comes from the English expression "to cap it", literally "to surpass", "to do better than".
Producing heat covers for racing tires for important customers requires increasing attention and specific resources. In addition, the presence of other players in this niche requires continuous research and development to improve the product. Hence the need to concentrate energies: this is how CAP IT PERFORMANCE was born in 2006.
CAP IT today: thermal blankets for the racing industry
CAP IT continues to manufacture and sell temperature sensors and has recently begun to use its vast experience in the production of thermal blankets for the racing industry.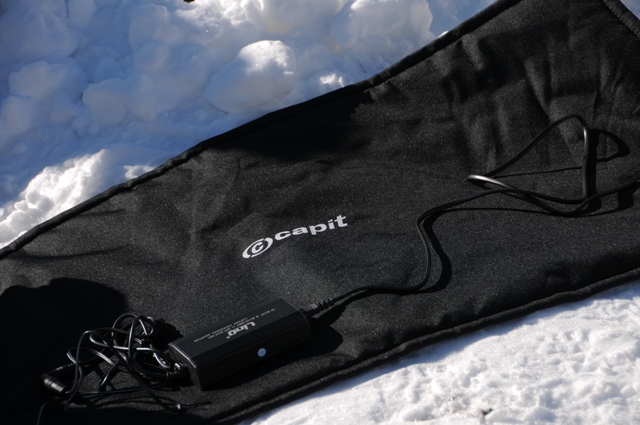 Once again, the decision was made to offer only products of the highest quality and with a very high level of customization. And the market responded immediately: important orders were received and in 2008 the distribution of products for home heating with electric infrared radiation technology was launched.
Today CAP IT is guided by the philosophy of always: seriousness, reliability, transparency, professionalism, high quality of products and services.
CAP IT collaborates with prestigious customers such as CERN, LA VENERANDA FABBRICA DEL DUOMO, AVIO GROUP, LEONARDO and many others, supplying temperature sensors and/or textile heating blankets as required and, in general, integrated solutions.
Since 2008, the company has been located in its new headquarters in Passirana di Rho, in the Milanese hinterland, where it employs 10 highly qualified people and occupies a covered and open area of 1000 square meters. The production area consists of a workshop and a calibration laboratory, and the entire company system is managed in accordance with UNI EN ISO 9001:2015.
An artisan business that over the years has become an international benchmark in the field of temperature measurement and control technology and beyond.
A passion for excellence in products and services that has been passed on from Pietro to his successors and to the entire team, which has grown over time and been enriched with new important figures and great professionalism.
The value placed on the professional experience of the staff continues to be one of the company's strengths, resulting in customer loyalty and durable products of the highest quality.
To learn more, visit the website!