Sauermann: 45 years of air quality experience
Sauermann, a leader in air quality solutions, has set new standards in the industry with its generation of digital combustion analyzers, called Si-CA.
The result of the efforts and expertise of the company's research and development department, these instruments embody the future of combustion analysis, taking advantage of the most advanced technologies available.
Si-CA and technological innovation: the evolution of combustion analysis
The Si-CA series, consisting of the 030, 130 and 230 models, not only represents a bastion of performance for professionals working in the residential, tertiary and industrial sectors, but also introduces a new paradigm in the HVAC-R world. Their compact design, intuitive interface and wireless connectivity make them not only powerful, but also affordable and easy to use.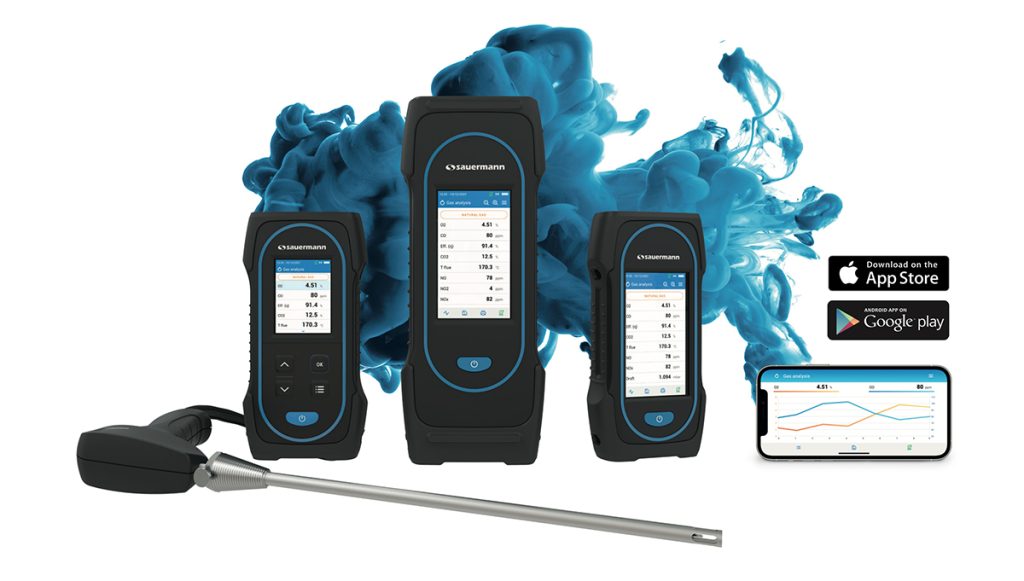 What sets these analyzers apart is their ability to adapt to the needs of the operator. Equipped with innovative features such as the ability to connect to a dedicated application for smartphones and PCs via a wireless or USB connection, Si-CAs enable remote control, real-time display of measurement data and instant generation of reports in popular formats.
But the real magic of the Si-CA devices lies in the combination of technological power and Sauermann's established experience in the field. The 130 and 230 models, in particular, feature a 4.3-inch touch screen with a customizable graphical user interface that offers unprecedented versatility in the industry.
In addition, attention to quality is inherent in every aspect of these instruments. Manufactured, designed and rigorously tested in Sauermann's metrology laboratories in France, Si-CA instruments are the ultimate in reliability and speed for HVAC-R operators.
The technological innovation, ease of use and reliability assurance at the heart of Sauermann's Si-CA design not only redefines the standard of combustion analysis, but also represents a bulwark in the technological evolution of the air quality industry.
Browse the website to learn more!