For us at CELMI srl, specialized in the design and production of industrial weighing systems for over 40 years,  innovation is the beacon that illuminates our path towards the future. This is why we are convinced that the spark that  gives life to progress lies precisely in Research and Development.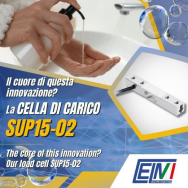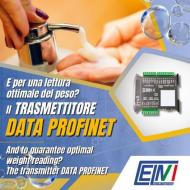 Our dedicated team is constantly committed to  supporting companies and engineering firms, transforming their visions and specific needs into concrete solutions, thanks  to our instrumentation, such as load cells and precision transmitters A perfect example of our constant commitment to research is represented by our collaboration with an important  engineering firm.
Together with their design team, we developed a high-precision measurement system for a  leading manufacturer of liquid soap dispensers. The heart of this innovation is represented by our SUP15-02 load cell, designed to measure with extreme accuracy the quantity of soap distributed with each press of the dispenser. Here's how  our solution works: we placed a bottle on our SUP15-02 load cell, with an appropriate spacer, arranged above and  below, to allow its flexion.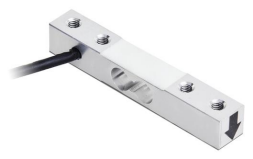 The dispenser takes the liquid and every 10 cycles the difference in weight of the bottle itself is  measured. In this way it was possible to detect the exact quantity of liquid sprayed at each pressure. The SUP15-02 load  cells are designed to solve a crucial problem: the weight is not always positioned in the center of the cell, especially when  talking about small dosages such as those in soap dispensers. With these cells, the accuracy of the measurement does not  depend on the position of the weight, a small but significant detail that makes a big difference.
Among these, our SUP15- 02 cell can be used in small capacity weighing systems, ideal in cases like this where small quantities of soap need to be  measured.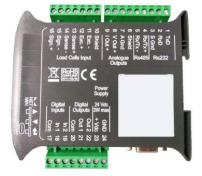 For optimal weight reading, we have also integrated DATA PROFINET into the system, a cutting-edge transmitter,  which ensures extremely precise data transmission. Transmitters are vital tools for converting and processing weight  measurements. These devices are essential in a wide range of industrial applications, offering an indispensable  contribution in terms of precision and efficiency.
DATA PROFINET is an emblematic example of our advanced  technology. It works in synergy with the load cells, detecting the weight with extreme precision in every situation. Its  compatibility with the most popular fieldbuses makes it incredibly versatile, allowing it to interface with any supervision  device available on the market.
For more information on our weighing solutions and to discover all the other products in the CELMI srl catalogue, you  can visit www.celmi.com and write to info@celmi.com.