Smart Protections' BRAKE polyamide 11 or 12 tubes are manufactured in accordance with the following international standards: DIN 73378; DIN 74324; SAE J 844. 
The brake line has various characteristics and applications: 
An operating temperature of – 40°C to over 100°C;
Excellent thermal and electrical insulation with high resistance to chemicals;
Low water absorption and low gas permeability;
Minimization of pressure drop;
Production of the products following the guidelines of the following standards: DIN 73378, DIN 74324;
The main applications of the product are in the fields of pneumatics, gas and fluid transportation, oil, lubricants and fuels.
Brake product technical data
Tolerances on inside diameter: +/0.1 mm.
Tolerances on outer diameter: up to d. 12 mm +/0.1 mm. Beyond +/0.2 mm.
Tubes can also be produced in rigid and semi-rigid grade polyamide, and are available in many colors and sizes.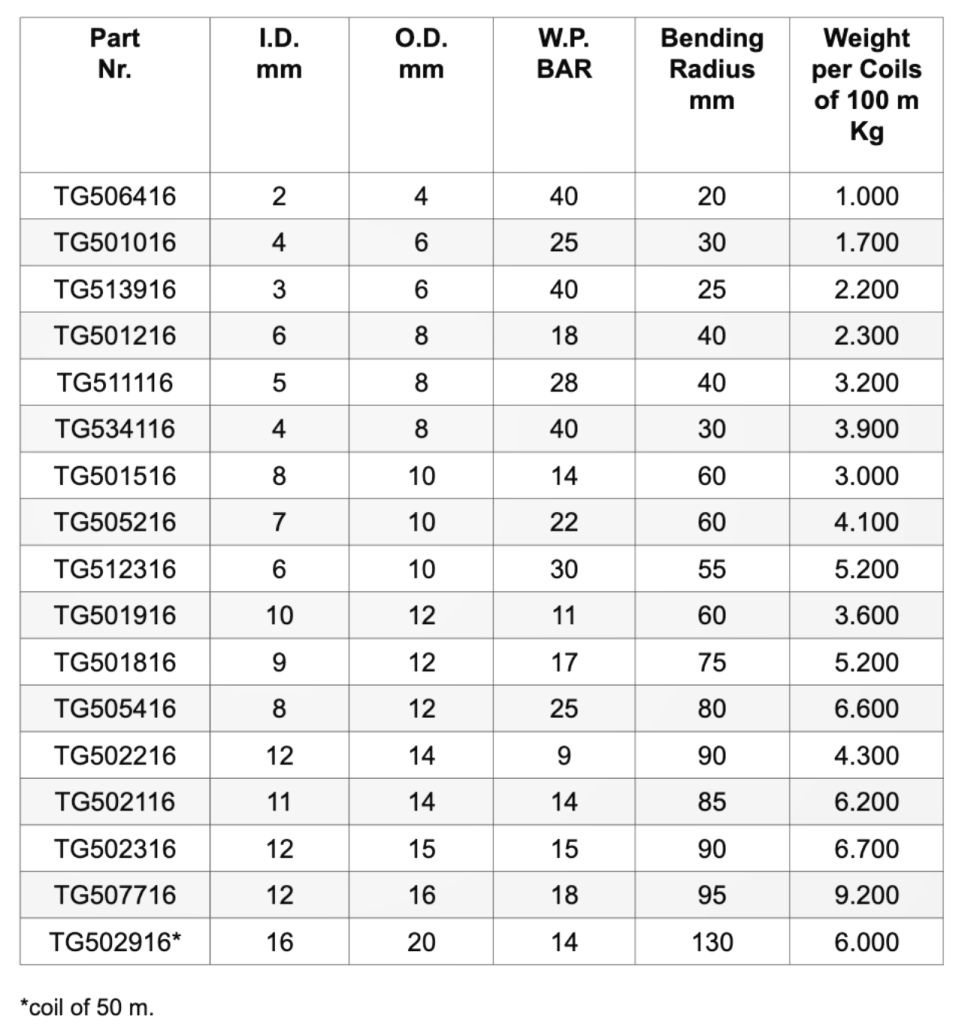 Visit the Smart Protections website to learn more!