Pharmaceutical and food applications for saturated steam sterilizers and autoclaves, water immersion and Ethylene Oxide applications: our temperature sensor is perfect!
Sterilization processes in pharmaceutical and food applications are subject to very stringent parameters imposed by regulations and involve products to be treated with harsh conditions of temperature, humidity, vacuum, and pressure.
As an integral and fundamental part of the process, temperature probes are also exposed to the same conditions and, despite being structurally simple products, are a key component together with the pressure sensor. Their construction requires specific know-how, careful and highly specialized personnel, expertise, and precision, to ensure a high-performing product in all conditions.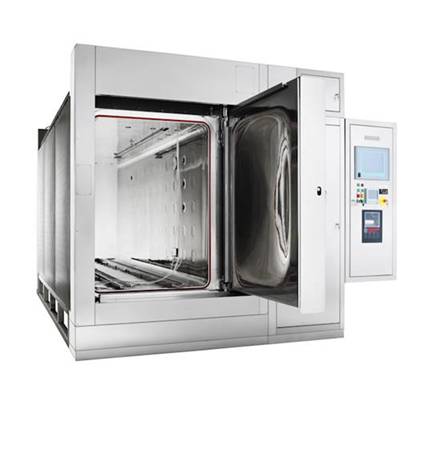 CAP IT has made this product its flagship and has focused its efforts in two main directions: research for the best materials and technical solutions; training of its personnel and production.
The result is a range of high-performance sensors, totally MADE IN ITALY, the fruit of careful study of materials and special construction processes. The result is a selection of specific and reliable products, capable of resisting over time even after countless cycles, always guaranteeing insulation, measurement precision, functionality, and robustness, as well as excellent flexibility and ease of handling for operators.
These sensors are added to the rest of the range of sensors for sterilization processes other than autoclaves, namely sensors for ovens, validation, process plants, ETO sterilizers, also ATEX certified, both in Ex d and Ex ia execution.
All this is supported by an internal calibration laboratory that operates according to ACCREDIA standards and by the collaboration of leading ACCREDIA Certification centers.
Technical specifications:
PT100 Ohm sensitive element with ceramic support;
Accuracy class "A" or 1/3 DIN;
Single or double element;
Protection sheaths in AISI 316 L Mgo straight or tapered of even very small diameters;
4/8 conductors Cu/Ag cables insulated with Teflon® and coated with silicone, which guarantee particular resistance to moisture penetration and resistance to harsh process conditions, but at the same time excellent positioning flexibility;
BarCode and Serial Number;
Calibration ratio 100/121°C;
Operating temperature up to 150°C and beyond;
Over 3 BAR of saturated steam pressure;
Vacuum;
Intrinsic Safety or Anti deflagrant design for ETO atmosphere sterilizers (Ethylene oxide);
Visit the CAP IT website to learn more!