From June 9 to 11, Vuototecnica is at Mecspe 2022, in Bologna.
The meeting is the reference for the manufacturing industry and an opportunity to meet the staff and get to know the new products in the catalogue: new Octopus gripping plates for gripping bottles, cans and jars; customized gripping solutions; and a device for vacuum testing of capsules with touchscreen controls: the ATC01 electric device.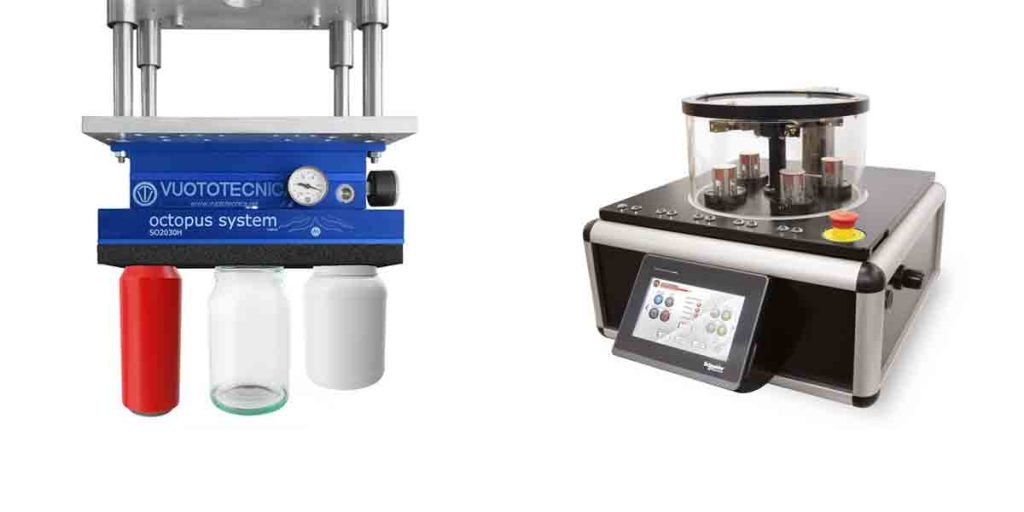 Even those with few testing skills can use this device, since the 7-inch touch screen is very intuitive: it presents all alarms, provides simple programming, indicates periodic maintenance, allows setting vacuum values, and is available in 5 languages.
At the end of the procedure, the test results are shown by means of LED lights on the base plate and on the touch screen.
You can read the technical specifications in the catalogue and get a sense of how it works, but if you want to see the ATC01 device and other new products live and interact with people, you'd better consider a visit to the fair.
Vuototecnica awaits you at the expo booth (Hall 30, F62)!