CAP IT, a company active since 1996 for the production of thermocouple and thermal resistance temperature sensors and thermal blankets, also deals with the production of temperature sensors for the glass industry.
Used for measuring the vertical temperature profile of the glass flow in the channels, from 100 ° to 1650 ° C, these are specific and highly customized products.
One of the leading products in this regard is the thermocouple with three levels ("triple"). The instrument has three hot measuring junctions positioned at different lengths, which generate a signal for the controllers of the furnace heaters, thus ensuring the thermal homogeneity of the glass exiting the channel for the formation of the stamens. To withstand the harsh conditions of molten glass, platinum alloy ferrules and aluminum protection tubes are used.
These protections allow thermocouples to be inserted and removed several times without damaging either the filaments or the hot measuring junctions. 
Thanks to the many years of experience, CAP IT has unique assembly techniques, designed to guarantee long life and precision, and therefore keeping production costs to a minimum. Vital is the quality of the components used to make the thermocouples.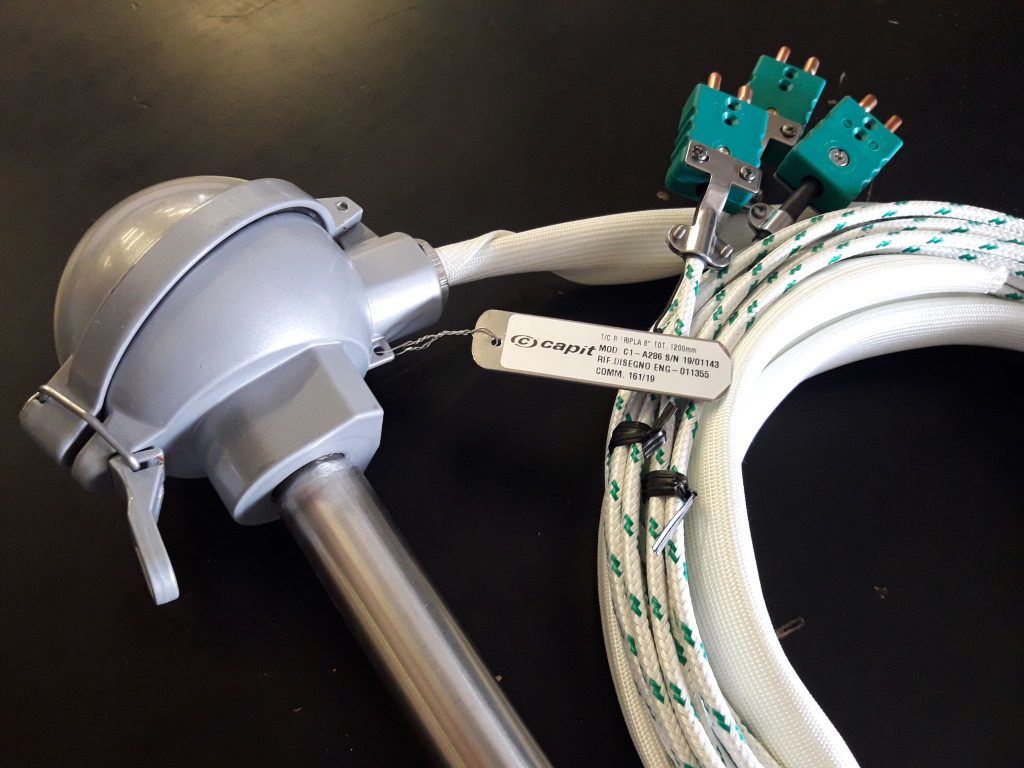 For this reason, CAP IT uses only top quality European ceramics and specific metals, to ensure that the quality of the product is maintained at the highest possible level. 
An avant-garde production, a dynamic leadership, the constant search for quality, combined with experience, passion, enthusiasm, and a strong entrepreneurial will, are the winning cards of CAP IT, making it a first-rate reality in the field of measurement. and temperature management. 
Check out the website to find out more!