We are pleased to invite you to the next edition of SPS smart production solutions, the reference event for automation, scheduled at Fiere di Parma from 23 to 25 May 2023. The event brings together suppliers and manufacturers from the world of industrial automation and established as an important point of reference for the Italian market.
We look forward to seeing you at our stand L 001, which you will find in Hall 05
DOWNLOAD THE APP AND REGISTER WITH THE HDVMOL CODE TO GET YOUR BENEFITS: free parking and coffee at the fair.
We will be happy to present you many new products, which will support you towards maximum weight measurement precision, in every type of application and production sector: from food to lifting, from pharmaceuticals to petrochemicals, without forgetting the automotive, steel, naval and industrial automation.
Some examples of the products you will find at our stand:
Celmi has recently collaborated with a company that deals with seabed drilling rigs, supplying an innovative system capable of monitoring the pressure exerted on the drill with extreme precision, based on the depth reached by the drill itself during drilling operations on the ground.
The Celmi system consists of a set of tools, in detail:
A pin load cell with CANopen output: guarantees hig reliability as it is built entirely in stainless steel and the strain gauges are protected by means of plasma welding of the sealing discs. It also offers an immersion-tight construction, as well as Atex certification, which allows it to be used in areas at risk of explosion;
The pin load cell is mounted on a shackle as shown in the image below;
The whole system, made up of cell and shackle, is connected to the CONNECT 4.0 control unit: in this way it is possible to comfortably view the data collected by the load cell on a display and therefore monitor, based on the depth reached in the seabed, the pressure exerted on the drilling rig, to avoid and prevent any breakage of the drilling rig;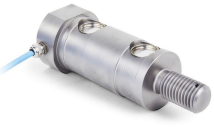 The PIN load cell with CANopen output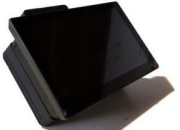 DISPLAY on which the data collected from the cell are displayed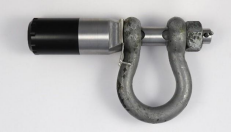 SHACKLE on which the pin load cell is mounted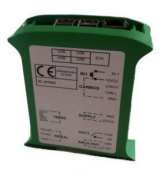 ECU CONNECT 4.0
Cover source: spsitalia.it