Global food supplies today face an enormous challenge. As the global population increases, so does the food requirement.
According to the U.N, the global population is expected to reach 9.7 billion by 2050. As a consequence, there's a need to increase food production by 70% in the next 30 years to ensure enough food for everyone and avoid further food insecurity.
To do so, innovative plant science technologies are helping increase production and, at the same time, lessen the impact of agriculture on the environment and mitigating the impacts of climate change. Agriculture often places significant pressures on natural resources and the surrounding environment. Sustainable agriculture tries to prevent it.
What is sustainable agricolture?
Sustainable agriculture aims to meet society's food and textile present needs, without compromising the ability of future generations to meet their own.
Sustainability has three parts to it, and must address these three areas to be rightfully considered sustainable: it is, in fact, economically viable, socially supportive and ecologically sound.
To help people understand the importance of sustainability, the FAO (the UN's Food and Agriculture Organization) has outlined five principles of sustainable agriculture:
Increase productivity, employment and value addition in food systems;
Protect and enhance natural resources;
Improve livelihoods and foster inclusive economic growth;
Enhance the resilience of people, communities and ecosystems;
Adapt governance to new challenges: provide a legal framework that will strike a balance between public and private sectors, providing incentives and ensuring fairness and transparency;
Technological innovation has a fundamental role to play in achieving sustainability. Smart agriculture or agriculture 4.0 is the new frontier and involves applying industry 4.0 innovations to the sector: digitalisation, geolocation, connection to the internet.
Canada's sustainability solutions
The agricultural sector is one of the pillars of the Canadian economy. The industry turns out to be very diverse: Canada is one of the world's largest suppliers of wheat and cereals. It exports mainly rapeseed, dried peas, lentils, oats, wheat and barley, and it's considered a fast growing industry.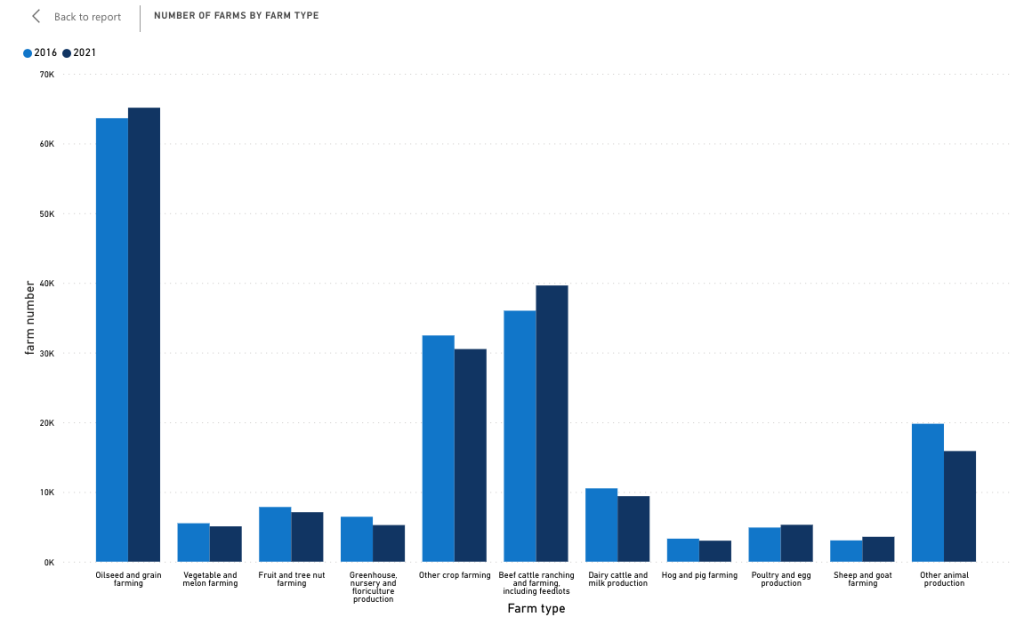 In this context, Canada is also playing a leading role in achieving sustainability. The country works in collaboration with international partners to mitigate the risks of climate change.
In September 2021, in fact, Canada joined more than 15 countries, as well as dozens of academic organizations, foundations and private sector associations, in becoming signatories of the SPG, the Sustainable Productivity Growth for Food Security and Resource Conservation coalition.
In 2021, the Government announced $550 million over 10 years to help Canada's agriculture and agri-food sector meet the UN emission targets and capture new opportunities in the green economy.
This collaboration will provide Canada with an international platform to support research, advance innovations and technologies, and facilitate productivity growth in agriculture and agribusiness.
Canadian farmers have always been good stewards of the land and have a solid experience of sustainable agriculture, with innovative management practices. Over the past two decades, farmers have doubled the value of production, stabilizing greenhouse gas emissions.
Marie-Claude Bibeau, the Minister of agriculture and agri-food, states: "More and more, customers of Canada's high-quality food want to know that their food was produced ethically, with a minimized impact on the environment."
And Canada is on the right path to accomplish complete sustainability.
Source: canada.ca
Stay up to date on the latest news from the B2B world, follow us on LinkedIn!